GRACE is the culmination of Adam's lifelong experience in the restaurant industry. Owner Dain "Adam" Jones is focused on providing the best dining experience possible for patrons. "It is never enough to have a satisfied patron," says Jones. "I have always enjoyed getting to know my customers personally. Whether we are welcoming a group of tourists/conventioneers to our city or getting acquainted with frequent diners or business groups, we strive to provide a level of service that would make any occasion special. It's important to us that each trip to GRACE will be an experience you will remember, and that you will return regardless of the occasion."
Blaine has been a rising star in the culinary world since he first gained notice at the age of 19 for becoming one of the youngest graduates of the Culinary Institute of America in Hyde Park, NY. Following his graduation, he spent two years under the tutelage of James Beard award-winning chef Marcus Samuelsson at Aquavit Restaurant in New York City. In 1998, he joined San Francisco based Aqua and Pisces Restaurant under acclaimed Chef Michael Mina, and in 2003 returned to his hometown of Dallas as the Sous Chef at Lola—The Restaurant. Staniford then moved on to Fuse, gaining him national recognition for his inventive Tex-Asian menu. In October of 2008 Blaine became Executive Chef of the new restaurant in downtown Fort Worth, Grace. Grace may be Staniford's best work yet: hearty and filling American standards. During his career, he has been named Young Gun by D Magazine, received Four Stars for Food from the Dallas Morning News, and appeared on Good Morning Texas. In addition, the Dallas Morning News named him Rising Star Chef in 2001. In 2012, Blaine earned the title of "Top Chef, Fort Worth" by Fort Worth, Texas magazine. Over the past five years, Blaine has continued to introduce Fort Worth diners to innovative and inspiring dishes through seasonal menu changes and monthly wine dinners highlighting Grace's passion for fresh and local ingredients.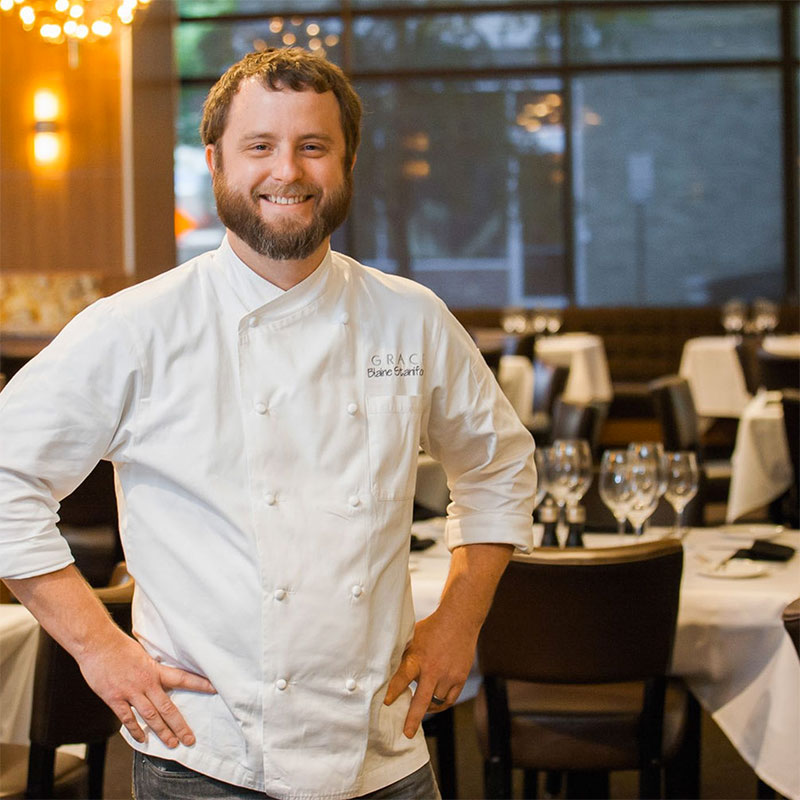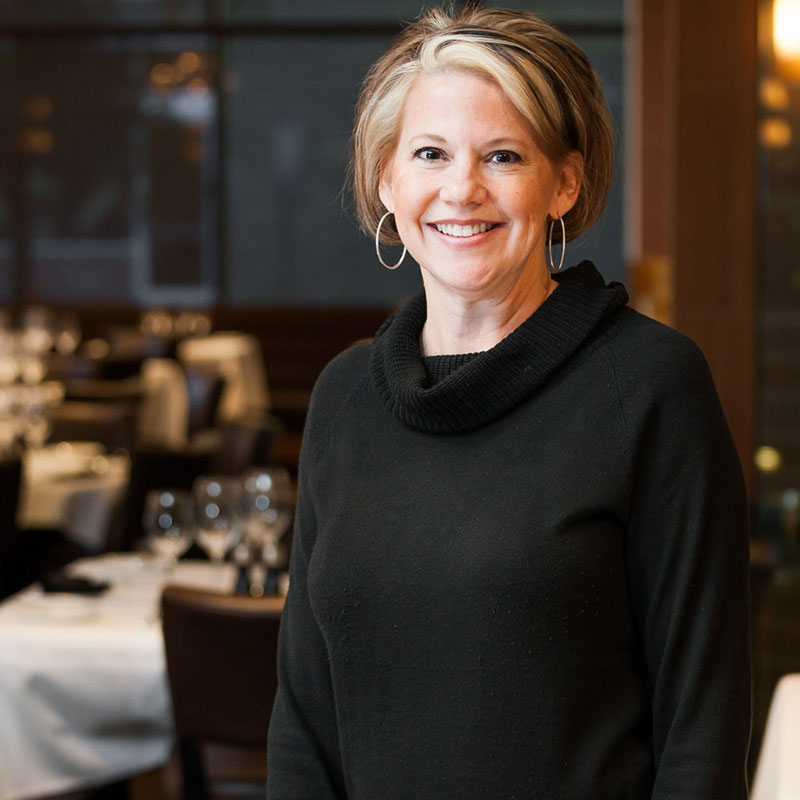 Lisa fell in love with the restaurant industry in 1988 working as a hostess in Austin while attending the University of Texas. After school, loving the intensity and fast pace of the business, Lisa joined Pappadeaux Seafood Kitchen and became a Kitchen Manager in their Houston and Arlington locations. Eventually she combined her organizational skills with her passion for guest interaction and became a Private Dining Manager as a part of the Del Frisco's team in 1997, led by Adam Jones. Lisa assisted in opening Grace and Little Red Wasp alongside Adam and was the Private Dining Manager for 7 years. After a brief stint running a local barbecue restaurant, she has returned home to Grace as the General Manager.
Although born in Hollywood, California, Graeme grew up in rural Colorado on a farm where cooking was a necessity for lack of restaurant dining options. He went on to study culinary arts at Scottsdale Culinary Institute Le Cordon Bleu before graduating in 2009 and moving to New Orleans to work at both Commander's Palace under chef Tory McPhail, as well as Mr. B's under chef Michelle McRaney. From there, he and his wife relocated to St. Thomas USVI, where they lived for 2 years getting experience with some of the best seafood available before finally landing in Fort Worth. He began working as a line cook at Grace in 2013 before accepting a position as Sous Chef at Bird Café. Hungry for more, Graeme finally took a Sous Chef position at Grace and was promoted to Chef de Cuisine in 2020.